Sunday Best
When publishing mogul Walter Bloom is murdered, his brother and business partner, Charles, is determined to discover who is responsible. Walter had a quiet curiosity with sex clubs, and Charles is convinced Walter's death is related. He enlists the help of his employees—sisters Lauren Mark and Brooke Edwards, Jackie Hunt, and Darren Nottingham—to infiltrate the swingers groups Walter favored. They discover a comically warped and perverse subculture … that is somehow connected to the alternative church called Unify that Lauren and Brooke's clairvoyant mother founded in their youth. As the team digs deeper, they discover the lengths that people will go to preserve their secrets.
Laced with humor and biting social commentary, Sunday Best is an inventive and absorbing comic mystery that offers a satirical glance into the world of sex clubs, alternative religions, and clairvoyants as a study of the selling of hope in contemporary America.
*This novel contains mature content.
A portion of book sales will be donated to the NYPD SCHOLARSHIP named after Lesandro "Junior" Guzman-Feliz, Horizons at Greens Farms Academy, and the Equal Justice Initiative.
Sunday Best is available at Elm Street Books, Amazon, B&N, iTunes, Kobo and other major booksellers

The Adjustments
In the postcard Connecticut town of Cannondale, financial status is followed closely by social standing. Nowhere is this battle more fiercely contested than among the housewives of Fairfield County. THE ADJUSTMENTS (FULL FATHOM FIVE, June 2016), a debut romance/women's fiction title by Ann Lineberger, airs the deliciously dirty laundry hidden behind one town's picture-perfect facade.
In Cannondale, attending yoga classes at the trendy studio in town—taught by the sexy and mysterious Yogi Jack—is part of every elite woman's routine. But the inner peace that yoga brings is only part of the appeal: many of the women come only for Jack and his seductive in-class adjustments. And in his private sessions, Jack provides services far beyond the usual realm of warrior pose, downward-facing dog, and shavasana.
Drama, jealousy, and intrigue will emerge as readers delve into the town's greedy underbelly, and when one dark secret finds the light of day, it will threaten to change everything.
Fans of Desperate Housewives and Revenge will find a romance/women's fiction story with an unhealthy dose of dirty scandal; yogis will find themselves yearning for their own kundalini awakening; and as a veritable realty expert, Lineberger's layers of architectural detail will have design junkies salivating with property lust.
A yoga teacher with a dark side; broken families hidden within impeccable McMansions; and an insightful take on the importance of authenticity—in THE ADJUSTMENTS, Lineberger has deftly weaved a compelling story that touches on one inescapable truth: nobody is perfect, and nothing is ever what it seems.
*This novel contains mature content.
THE ADJUSTMENTS is available at Elm Street Books, Barrett Books, Amazon, B&N, Books-A-Million (BAM), Full Fathom Five and other major booksellers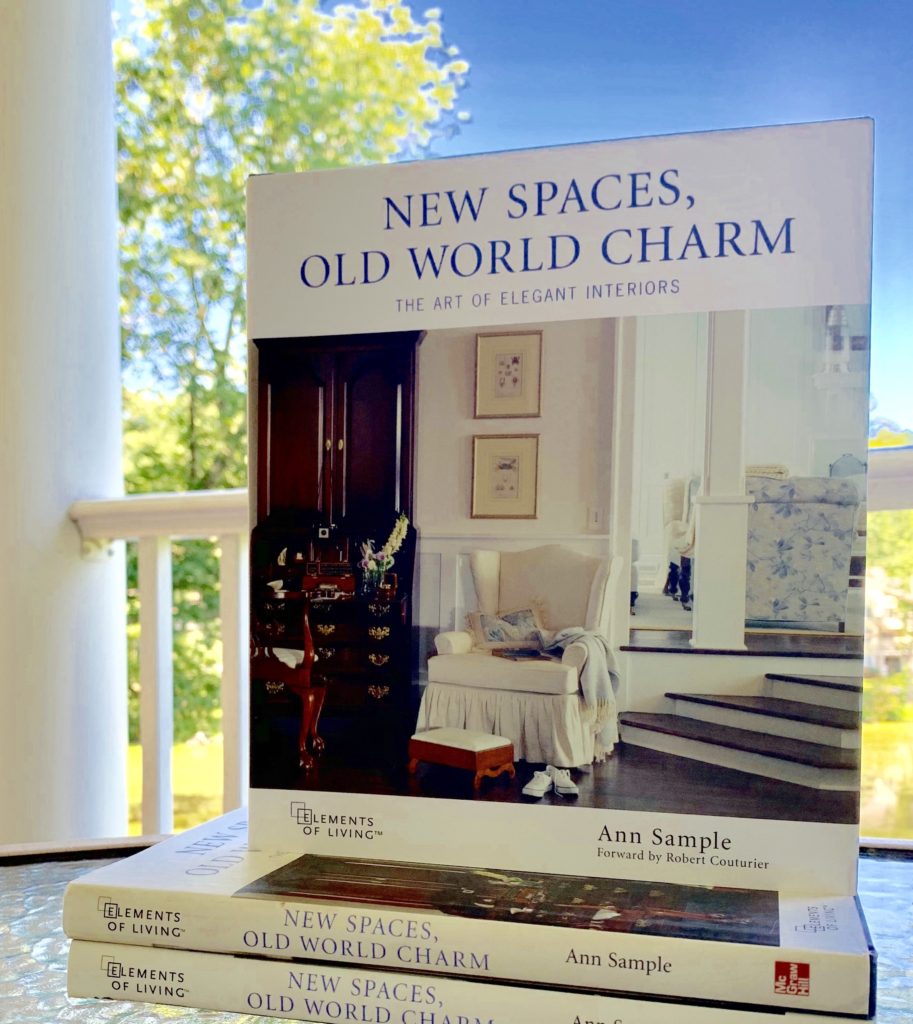 New Spaces, Old World Charm
You appreciate the ease-of-use, low maintenance, and layout of new construction; you admire the charm, detail, and warmth of older homes. Why not have both? With NEW SPACES, OLD WORLD CHARM (MCGRAW-HILL, 2004), you can! This insightful book, filled with 250 inspiring full-color photographs, will help you transform your new home into a vintage space rich with history, warmth, and comfort. Inside, fourteen leading designers show you how they brought historical interest, human scale, timeless style and welcoming warmth to newly built or gutted residences. You'll find hundreds of ways to create classic-yet-fresh spaces through architectural details, bold color, rich textiles, antique and reproduction furnishings and much more. Step inside and begin your journey of discovery.
You'll find: a large, new Palm Beach home decorated in Bermuda cottage-inspired splendor by Ann LeConey; a large builder's house reimagined as a charming Colonial by Carl D'Aquino and Francine Monaco; a historic townhouse revived and imbued with chic sophistication by Joe Nahem; an Asian-influenced penthouse by Peter Chu; and that's just the start – you'll also find winning projects by top-rated designers Robert Couturier, Elissa Cullman & Ira Grandberg, Jack Fhillips, Steven R. Gambrel, Glenn Gissler, Anthony Ingrao, Scott Salvator and Randall A. Ridless.
In addition, NEW SPACES, OLD WORLD CHARM, is an invaluable resource, listing the designers' favorite sources, from reproduction textile manufactures to specialists in architectural salvage to period hardware vendors. Over 145 "to the trade" and retail sources are profiled, including artisans such as light fixture and tile designers, muralists, faux finishers, refinishers, and more – all sharing tips of their trade. For house lovers, for designers, for dreamers – there are few books that offer as rich an assortment of ideas and sources as this one. NEW SPACES, OLD WORLD CHARM indeed has its own charm. It's a book sure to bring delight, whether you keep it for yourself or give it to somebody who truly values timeless craftsmanship and quality.
New Spaces, Old World Charm is available at Amazon.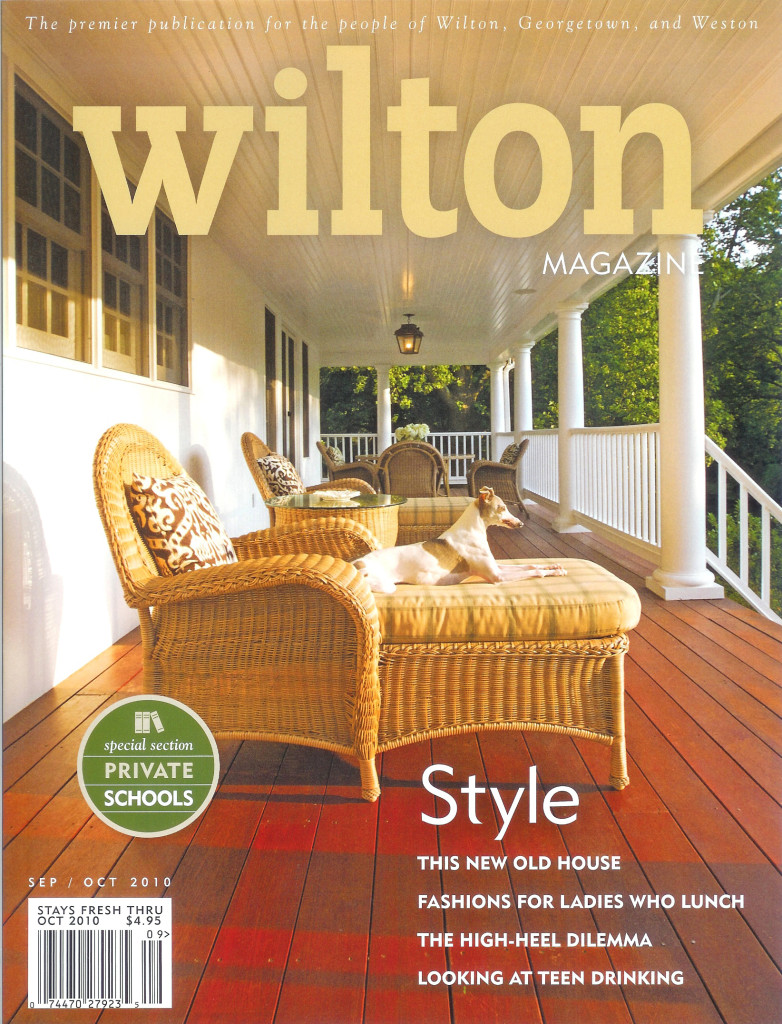 Writing, Editing and/or Reporting for:
Connecticut Cottages & Gardens
Westchester Cottages & Gardens
New Old House
House & Garden
Fairfield County Home
Connecticut Home & Garden
The Home Monthly
US Weekly
Parade
New Woman
Fortune
Entertainment Weekly
Elements of Living
Connecticut magazine
The Advocate
Greenwich Time
The Connecticut Post
The Norwalk Hour
New Canaan News Review
The Patch