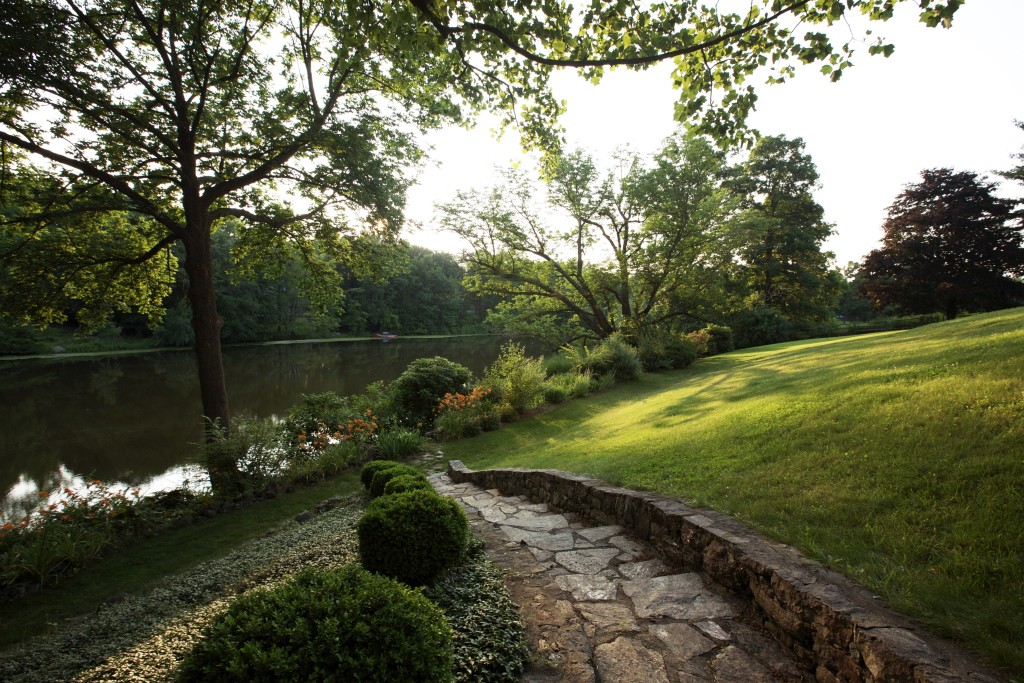 ADVANCE PRAISE FOR THE ADJUSTMENTS
Ann Lineberger cooks up a devilishly delicious blend of yoga, sexcapades, McMansions, videotapes and a roaring bonfire of intrigue in The Adjustments, as she rips open the underbelly of contemporary suburban life. This scalding novel speaks to one indelible truth: people are rarely who or what they seem to be. ~ Mark Rubinstein, Award winning author of The Lovers' Tango
Eastern holistic practice collides with Western materialism in Fairfield County! Ann Lineberger's keen awareness of the insecurities that quake behind wealthy facades allows her to both tweak and empathize with her subjects. Yoga isn't the only thing tying the women of Cannondale in knots in this saucy, sexy, and insightful debut novel. ~ Jacques Lamarre, Playwright and Director of Communications, The Mark Twain House & Museum
Are those well-heeled suburbanites flocking to their fancy yoga classes because they're honestly searching for inner peace–or for something more exciting? You'll find the scandalous answer in The Adjustments, a scorching page-turner that shows how a Connecticut town can be as hot as L.A. or Miami. ~ Alan Deutschman, author of A Tale of Two Valleys: Wine, Wealth, and the Battle for the Good Life in Napa and Sonoma.
It's often said that good fiction is grounded in reality and Ann Lineberger's first novel is no exception. Set in Cannondale, a picturesque bedroom community in Fairfield County, CT, The Adjustments is anything but sleepy. Ann seductively captures the loneliness and drama that boil directly beneath the surface when husbands commute an hour each way into the city to maintain a lavish lifestyle of decorators, charitable balls, fancy schools and personal trainers. In each perfectly manicured home resides a perfectly manicured woman hiding her own imperfect story. The only place the women of Cannondale feel truly "recognized" is at the local yoga studio of handsome Yogi Jack. However, the women soon find that awakening they seek under the spell of Yogi Jack is anything but spiritual. One by one each woman learns that fantasy is just fantasy until someone finds out. Then they understand that dirty laundry is even more unsightly when in a picture perfect place like suburban Cannondale. ~ Annie Heisler, Founder of Fairfield County's Hello Yoga
PRAISE FOR NEW SPACES, OLD WORLD CHARM
No matter what, Old World Charm will always be something of an illusion. The projects profiled here have it because they mix a reverence for the past with a spirit of discovery! ~ Robert Couturier, Interior Designer and New Spaces, Old World Charm Foreword contributor
Ann is one of a rare breed of true journalists/non-fiction writers.  She is thoughtful in her research and careful in her writing and the result is exceptional coverage of the design industry and the products and services offered therein. Her follow up and follow through are excellent, and she shows respect and courtesy in every detail of the process. She's a joy to work with. ~ Jan M.
Ann is a thorough and inquisitive researcher and author who consistently seeks out quality, integrity and style. ~ Gayle B.
I purchased this book in the hopes that it would assist in my transforming a newly-constructed house into a charming, old-style home. Without a doubt, it did! Sample's guide offers a variety of styles, all of which are inspiring. I particularly enjoy the featured designers sources listed after each home (especially my favorite, Elissa Cullman's Revival Chic) and the trade tips that accompany each chapter. I find Sample's book to be inspirational yet practical, user-friendly and concise, and beautifully photographed. It has a permanent home on my coffee table. ~ Gina E.
Too much space is not a problem for me but maintaining a classic style for my home is, or was before I found this book. Ms. Sample's book didn't overwhelm me as many of the other design books I looked at did with impractical ideas. While it is beautiful enough to suffice as a coffee table book, my original copy is dog-eared and highlighted throughout with ideas and suggestions I was able to use and customize for my own needs. Highly recommended for anyone with classic, old world style! ~ Greg B.
…according to Sample, you can achieve an elegant space inspired by the past by respecting the design period of influence and making it new through your own invention. This book demystifies the new-to-old design process by enlisting 14 well-respected designers to share their secrets. Each chapter takes an in-depth look at a project and unravels how the designer made everything new look old again…Designer tips and resources are useful features to put the information provided into practice. ~ Array magazine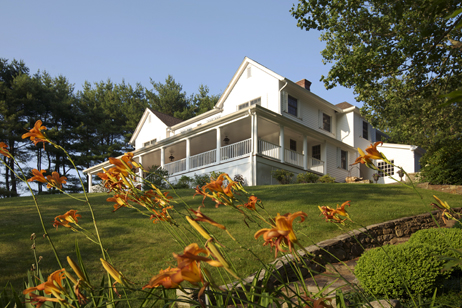 REAL ESTATE TESTIMONIALS
Ann Sample – Lineberger is a gem of an agent. Her wide experience in business, journalism, and design gives her invaluable insight into all aspects of real estate sales. She has the ability to calmly steer sellers and buyers through the complexities of the process with advice that is always helpful, clear, and fair. ~ John S.
My wife and I decided to look for a home in Wilton, a friend referred me to Ann, who is the realtor he and his colleagues had used. Working with Ann quickly became a pleasant and professional endeavor. Ann is a careful listener, heeding our comments at each house and developing a very accurate opinion of the style of home and type of lot we were looking for. Her non-pushy demeanor allowed us to feel comfortable during the searching process and ultimately displayed the confidence she has in her own training and field of work. Throughout the process she gave us knowledgeable advice and aptly guided us through all the required paper work and inspections. Ann is completely professional and a pleasure to work with. I would recommend her to any of my friends or acquaintances. ~ Ryan C.
Ann's thoughtfulness is reflected in her approach to her life and her work. She has a genuine orientation to service, which combined with her extensive design expertise, thoroughness and integrity make her a great asset to her clients. ~ John D
Ann was a pleasure to work with. She was very professional and extremely knowledgeable in every step of the buying process. We were relocating from another state and needed her expertise to help us work around a time frame that included getting the kids settled before the school year. We are now in a home that we love thanks to her! ~ Steve W.
Ann Lineberger was the consummate, understanding professional throughout this process. During a home buying process that required short notice trips, with all day showings and a long distance move from Ohio to Connecticut, Ann was accommodating in every way including taking the time to fully understand our taste and needs and vetting the houses in advance. In fact, her attention to details and care during the buying process, allowed us to purchase the home we did under challenging timelines. She made a stressful time far less stressful for our entire family. I must add that Ann's support didn't end when we purchased the home as she also took the time to introduce us to others in our neighborhood who she knew making the transition from Ohio to Wilton that much easier. We would highly recommend her to anyone considering buying or selling a home. ~ Kevin and Chandra R.
Ann helped us navigate through the process of buying our first home while being extremely responsive to our requests and easy to work with. Ann is a great listener and her 'no pressure' style was a refreshing change from other agents. We would highly recommend Ann to anyone looking for a home in Fairfield County. ~ Nicole J.
Ann was professional and a joy to work with during the time we sold our home. Her expertise in interior design was critical in staging our home to sell during this tough market. Ann went the extra mile to ensure our home looked the best it could  – from purchasing plants to vases and candles. Throughout the experience she clearly communicated our options and represented us to potential buyers professionally. I highly recommend her for any home sell/search or interior design projects. ~ Sarah O.
Ann did a great job helping us through a series of challenging real estate transactions in a very difficult environment. ~ Frank J.
It has been my privilege to get to know and work Ann Lineberger. Ann is a realtor of the highest caliber in professional demeanor and knowledge that I have had the pleasure to work with. Whether you are buying or selling, Ann Lineberger is a tremendous asset to a sucessful real estate transaction. ~ Aimee M.
We thoroughly appreciate Ann Lineberger and Claire Nichols for their dedication and tireless effort during our home search. Ann and Claire are extremely patient and careful listeners, and we felt like they understood our priorities from the first day. They are honest in providing feedback and we knew we could trust their expert advice. They were flexible in scheduling showings and very responsive to our questions on multiple listings. Once we had decided on a house, they guided us through the buying process and were so helpful in navigating through the deal. They even provided recommendations for contractors for some of the work we planned to do after closing. We highly recommend this spectacular team and would work with them again in a heartbeat! ~ Michelle R.
Ann Lineberger and Claire Nichols are not only really good at their job but they are also great people and make a rather stressful process a very enjoyable one. They are witty and funny and so very knowledgeable and do take their time to answer any questions, provide pertinent information and help you find your home, without rushing or pushing. They are an amazing team and we can not thank them enough for all their help and patience. They are a true gem and you will not regret for a second entrusting them with finding your home. ~ Natalia and David R.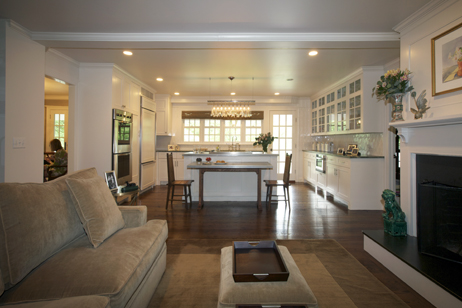 INTERIOR DESIGN & HOME STAGING TESTIMONIALS
Ann is very organized with a high attention to detail. She is very creative and open minded when she approaches a project. She is a great listener. She spends lots of time researching different options and always gave us many choices. She has beautiful taste and a great eye. she is a very talented decorator and a pleasure to work with. ~ Pam F.
Ann is the perfect example of someone who goes the extra mile for you, works hard and delivers excellent results. My husband and I had recently renovated our entire house and were feeling overwhelmed about how to furnish and decorate it creatively yet cost effectively. Turning to Ann was the best thing we ever did. She gave us helpful advice and ideas for how to complete each room, prioritize our decisions and shop wisely. ~ Rachel L.
I have worked with Ann for over a year and I can honestly say that she is one of the most professional people I have ever met. She is dedicated to her clients and works hard to get them what they want. She has a keen eye for detail and I highly recommend her. ~ Jacky P.
As a real estate agent I believe that proper staging is key to a successful sale of a home. Over the years Ann staged many homes which I listed for sale and she always did an exceptional job. Her impeccable taste and intuition, made the interiors appear presentable and spacious while preserving a character of each home. Even the most personalized interiors ended up looking inviting and neutral without expensive adjustments because of Ann's staging magic. ~ Bozena J.