Book Signings and Speaking Engagements:
Sunday Best Book Launch Party, Norwalk Library, November 29, 2018, 6:30 PM to 8:30 PM, Open to the public
AuthorSpeak, Norwalk Library, December 14, 2018, 12 PM to 1 PM, Discussion about fiction writing and the inspiration behind Sunday Best and The Adjustments
Saugatuck StoryFest, October 13, 2018, book signing  on the "Green"
Elm Street Books, September 4th, 6 PM – 7: 30PM, "First Thursday" book signing
SaveSave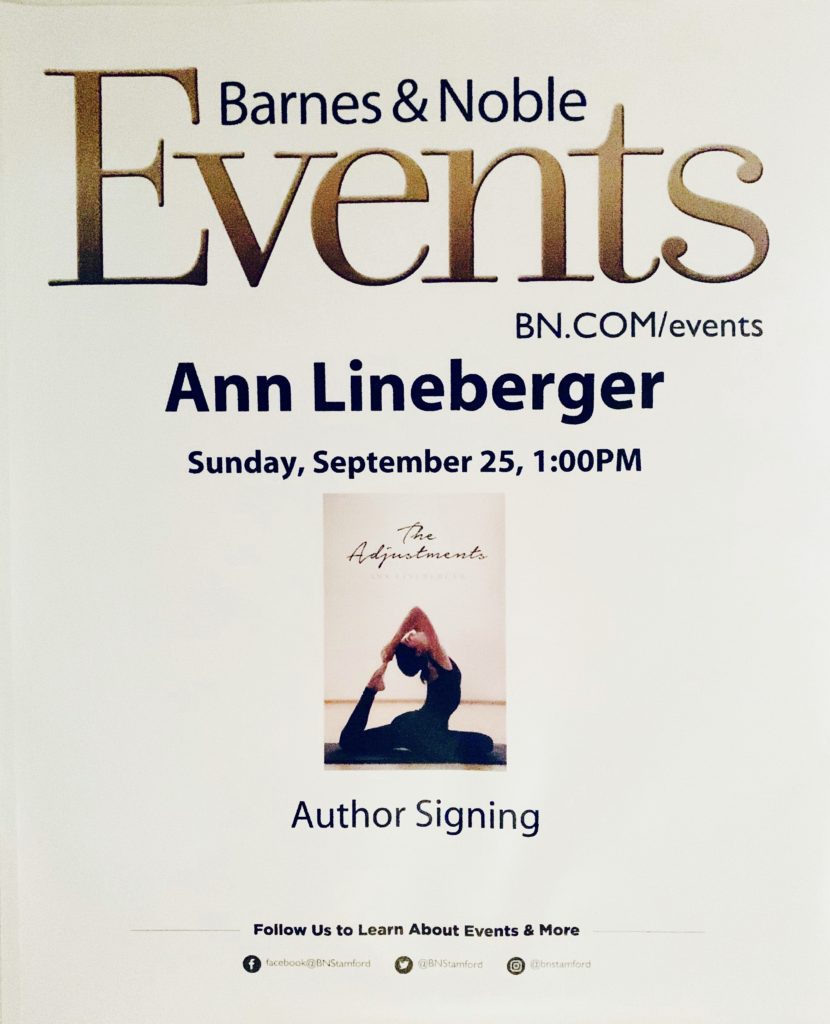 Contact: annslineberger@icloud.com
I love meeting with BOOK CLUBS to discuss books! Depending on the location and my availability, I meet with groups in person or via FaceTime. Please contact me through my email listed above.
If you would like me to speak to a group or at a library, please contact me. I'm happy to share what I know about the writing and marketing of books.
Please follow me on Facebook, Instagram, Twitter, Goodreads,