A Parody: Local Man Discovers RoundUp Better at Killing Humans than Weeds
Wilton, CT. Despite Roundups' alleged cancer-causing ingredient, Dan Schnitzel discovered that no amount of the popular herbicide was enough to fell the Hairy Jointgrass and Glossy Buckthorn that grew on his property this summer.
"It's been a banner year for weeds," said Woodstock Nature Center Director Benet Grew. "The Quackgrass and Jimsome weeds have been especially invasive."
Dan and his wife Madge returned home in late August from vacation to discover that the weeds that grow along the road had reached epic proportions. Additionally troublesome was the growth of a vine commonly known as Devil's Hair that created a course, seemingly impenetrable netting over them.
"This year's Devil's Hair is straight out of Sleeping Beauty," said Broken Arrow Nursery owner Jen Steckle. "It's creating a stranglehold on wanted and unwanted plants."
Dan had to do something. He and Madge were on deck to host the upcoming Labor Day Weekend Block Party on Monday. Dan debated hiring a few day laborers to help tackle the thicket of weeds but decided against it after visiting Henry's Hardware. An employee wearing a name badge that read "Caramelo" told Dan that two to four bottles of RoundUp Extended Release Max would do the trick.
Dan drove home hopeful, but a bit weary, too. In route from the hardware store, there was an advertisement seeking plaintiffs in an upcoming suit against Monsanto, the maker of RoundUp.
"Did you use RoundUp three times a week for three months in a row?" the voice actor asked. …"Do you have non-Hodgkin's lymphoma?" The active ingredient in RoundUp called glyphosate allegedly leads to the development of cancer in humans. It also disrupts the micros in the intestines of rats.
At a stoplight, Dan examined the containers of RoundUp on his passenger seat. There is no warning label on them.
Dan had read about the legal victory for Dewayne Johnson against Monsanto. He was a school district's "Integrated Pest Manager" in California, who was soaked to the skin with the product when a sprayer broke. Johnson developed lesions and was diagnosed with cancer. Monsanto is appealing the seventy-eight million-dollar ruling. Californian Edwin Hardeman had used the product in his yard for twenty-six years and developed non-Hodgkin's lymphoma. He was awarded five million dollars. There have been other cases, too.
"How is it possible that there are no warning labels on the bottles?" Dan perplexed.
Once home, Dan donned a pair of thick, leather workmen's gloves to avoid direct exposure to the active chemical, and got to work. Five returns to Henry's Hardware and nineteen containers of RoundUp later, the unwanted plants were browned in spots but still stood strong.
"Unless you cut that shit out, no one's going to come to your block partyon Monday " shouted Dan's neighbor Bruce Farrell over their shared fence. Dan was applying the last of the ninetieth container. "There's a toxic haze over your yard."
Dan looked at the tower of weeds in front of him. He looked at the bottle in his hand. He was so frustrated. How could RoundUp kill people, but not weeds? he wondered.
Feeling like Ty Webb in Caddyshack chasing a pesky gopher, Dan contemplated going back to Henry's for more containers. But then he remembered Madge's alarm when she realized that he had spent $740.62, plus tax on RoundUp to date. Day laborers to do the job would have cost a fourth of that.
"I called the Department of Public Works on you," shouted Bruce still hiding behind the fence. "I sighted obstruction to sightlines from the road caused by your weeds. They're coming to cut them down on Sunday."
At press time, two men and a Tough Cut Brush Mower had been dispensed from the Department of Public Works to remove the weeds in front of the Schnitzel's house.
Dan thanked them in his driveway.
"Happy to help," said municipal employee Barry Glassman. "The town is overrun with weeds this season due to the rainy spring."
"Just don't go out and buy that RoundUp herbicide to try to tackle the problem next summer," Barry added. "That stuff will kill you."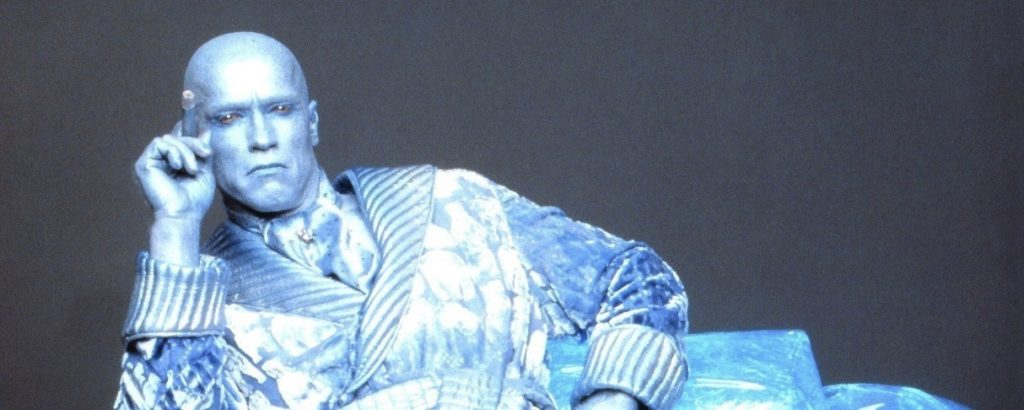 A Parody: Is This a Watershed Moment for Cory Booker?
The New Jersey State Senator and Democratic presidential hopeful Cory Booker traveled to Newark on Sunday. His visit is being called the most disastrous political stunt in recent campaign history.
Booker went to the Brick City in response to the Environmental Protection Agency's mandate of bottled water distribution. Echoing Flint, Michigan's water quality debacle, Newark has been trying for three years to correct its water quality. The filters it recently distributed may be faulty.
For Booker to return to the city at this time is a natural fit. He was the mayor of Newark for seven years and has emerged as an advocate of safe water. Additionally, Booker has made environmental protection a central tenet of his social justice platform in his bid for the nomination.
"Booker's intentions were good," said Newark's Mayor Ras J. Baraka. "The problem was in the execution."
Booker and his team came to the city in royal blue buses and pickup trucks with the message "Put a freeze on drinking tap water" printed on the sides of the vehicles. They were dressed as the Marvel character Mr. Freeze in sleek light blue spandex unitards and clear plastic helmets. In the back of the pickup trucks were giant yellow catapults filled with thousands of eight-ounce bottles of Poland Spring water. The water had been stored in a freezer in error by several of the staffers who believed they were meant to be frozen given the costumes.
A football stadium was one of two of the locations of Booker's simultaneous distributions.
"We knew nothing about the catapults or dressing up as villains," said Newark High School Principal Akbar Cook. "We were told Booker's staff was going to pass out water dressed as a popular Marvel character."
"Pass out," he repeated with a shake of his head. "Not catapult frozen missiles at our children."
While the Newark High School marching band played Live and Let Die, the giant catapults sent the water bottles forty feet into the air over center field. The bottles came down fast, knocking out most of the brass instrument section as well a large portion of the opposing team's cheerleading squad. While the remaining band members and cheerleaders ran for cover, a mass exodus ensued in the stands.
"It was sheer chaos," said bake sale volunteer Sheila Morton. "We thought it was some cartoonish terrorist attack."
Even before the mini bottles of frozen water started flying through the air, the children seated in the stadium were reportedly terrified by the costumed staffers.
"There must have been about fifty of them," said Newark High School Guidance Counselor Gail Letts, "slinking through the bleachers like the actors in Cats."
A Kia dealership on East Cleveland Avenue was Booker's other distribution location. There, the catapulted bottles of frozen water dented hoods and roofs and shattered nearly thirty windshields. Amazingly, only a few adults were hit even though there were over two hundred attendees at the event.
"It was a nightmare, but it could have been much worse," said Kia Ferret Manager Erin Menschen. "We had advertised the petting zoo and clowns hired for the event. Almost everyone who attended was pushing a stroller or wearing a Baby Bjorn."
Menschen credits the ninety-two-degree day with keeping the customers safe.
"The animals and most of the clowns were inside," said Menschen. "The only people injured were a few of the juggling clowns."
Attendees describe a terrifying scene of shattered glass, fallen clowns, and multitudes of grown men dressed up as Mr. Freeze trying to gain access to the interior of the dealership.
"We locked all the doors once the bottles started to fall," said Kia dealership owner Will Ferret. "And that's when fifty men in unitards swarmed the outside of the building. I thought Blue Man Group was invading us."
Menschen was the one who recognized Booker through his plastic helmet as he banged on the front door. She is a native of Newark and had grown up seeing him pass out ice pops in the summer and shovel sidewalks in the winter.
"Booker has always loved a good photo op," she said. "Around here, he's as much a celebrity as a politician."
Before news could spread of the good intentions of Booker's water distribution, footage of children in band uniforms and cheerleading outfits knocked unconscious, exploding windshields and costumed men banging on glass spread like wildfire on social media. Within hours, the amateur video clips were being played on international news stations, adding the necessary levity each program includes.
According to critics, Booker pulled the stunt to get out in front of the inevitable connection between the current water crisis in Newark and one that left a black eye on his time as mayor.
When Booker was mayor, there was mismanagement and corruption by the board members and employees of the Newark Watershed Conservation and Development Corporation (NWCDC). Booker presided over the organization but never attended one of its meetings. The NWCDC is responsible for overseeing the 35,000 acres of upstate forests and reservoirs that provide Newark's running water. The current problem with water quality in Newark is with infrastructure, not distribution, but critics say the millions of dollars mismanaged by the NWCDC could have been redirected to improve infrastructure.
Lead poisoning can be devastating, especially for young children, irreparably damaging the brain.
"Having a water quality crisis surface in Newark now is a disaster for Booker," said Newark's Star-Ledger reporter Kopin Brown. "But his watershed moment may come from this poorly executed publicity stunt."
"I feel for the residents of Newark and the clean water crisis it's experiencing," Booker said later in a released statement. "Everyone deserves clean, safe water. It's shameful that our national crisis of lead-contaminated water disproportionately hits poor black and brown communities like my own."
One hundred and eight high school students and seven clowns were treated at area hospitals and then released.

A Parody: Hasidic Population of Scranton Thrilled by Popular Country Singer's New Hairstyle
Country music duo Dan + Shay's Dan Smyer is letting his black curly locks grown long. Many of his female fans have taken to social media to complain, missing what they describe as his sexy, clean-cut look. But not all of Dan + Shay's fans are upset. The members of the large Hasidic community of Scranton, Pennsylvania are thrilled by the new style, as demonstrated by their high attendance on Saturday night at the Dan + Shay concert. The duo performed at the Toyota Pavilion on Montage Mountain in the Keystone state as part of the worldwide 2019 It Be Country Tour.
"Finally, a suspected practicing Jew who looks like us embraced by the mainstream," said Rabbi Daniel J. Swartz of the Hhagod of Scranton Synagogue. Rabbi Swartz was one of nearly one hundred and fifty members of his congregation who attended the concert, taking over the left section of the General Admission Lawn. Dressed in oversized, lightweight wool suits and large-brimmed felt hats, it was a rare Saturday night out for the men. The loud, opinionated group enjoyed a picnic of baba ghanoush, kaska varnishke, and fried kosher dill pickles while waiting for the concert to start. The picnic was packed by their wives who weren't allowed to attend the show given the modesty clause in their prenuptial agreements.
When Dan appeared on the stage fifty-three minutes after the opening act of singer and songwriter Morgan Wallen, he was dressed sleekly. He wore a black Nike outfit as contractually required by his lucrative five-year arrangement with the famous sportswear company. Strumming the opening bars of 19 You + Me, Dan gave his shoulder-length ringlets a shake, bringing the group of devout, trendell-sporting adults to their feet.
"We have long felt a kinship with fellow Keystone state natives Dan Smyer and Christina Aguilera," said Richard Snitco, the Hhagod of Scranton Music Director. Richard is one of the founding members of the Scranton's Hasidic Hipsters, an a cappello group made up of his sixteen brothers.
"At one point in the concert, Dan appeared to signal to us with a nod as he pulled his hair back and temporarily held it in place," Richard said. "Two single ringlets spring from his temples."
"In what felt like the ultimate moment of kinship between the popular crooner and our community, the members of the congregation in attendance went wild," added the Snitco family's oldest brother Schmul. "We embraced, temporarily creating a joyful pig pile of sorts, and then formed a spontaneous circle to dance the Horah."
The pictures the group of adult orthodox men posted during the concert on the Hhagod of Scranton Facebook page of Dan's tight, sweaty ringlets shrouding much of his face received the most likes of any of the synagogue member's images to date.
Middle Snitco brother Caleb added, "Not since the Kentucky County Clerk made headlines trying to block gay marriage, have tendrils received national attention."
The Hasidic Hipsters will be performing at Poor Richard's, a Scranton pub located in a bowling alley that was made famous on the television mockumentary The Office, on Saturday night. Usually singing traditional spiritual songs such as "Ashreichem Yisroel" and "Dip the Apple", the Hipsters promised to include a few of Dan + Shay's tunes, including "Tequila" and "Party Girl" that were up for CMA awards last November.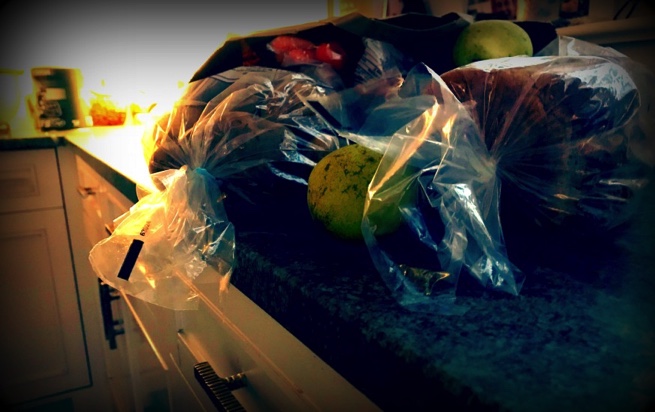 A Lovely Gal
My godmother began corresponding with a "lovely gal" some years ago.
"We're pen pals," she says in-between bites of a cheeseburger at a country club. "A priest organizes pen pals for the inmates in a jail in Montgomery."
"That's very kind of you," I respond.
My godmother volunteers for a lot of organizations in her town in Alabama: church, school, teen center, food bank, soup kitchen, garden club, library, community outreach mobile … A pen pal is a new addition to the list.
"She's terribly lonely," my godmother says as she dips a fry into a dot of ketchup. "I'm her only friend. Can you believe it? She's fifty-two and has no other friends?"
"Not a one?" I ask as I cut into the Chicken Piccata on my plate.
"No," my godmother responds as she reaches for her glass of merlot. She takes a tiny sip, and as she returns the glass to the table, she gives her head a little shake.
"Poor thing," she mutters.
I nod while chewing.
"And most of her family is gone," she says.
"Gone?"
"Dead. And she was an only child."
I nod again.
My godmother is susceptible to misfits. Bring her to a party, and within minutes she'll saddle up to an injured person sequestered in a corner and befriend her for the night. My godmother's drive is two-part: sympathy and companionship.
I imagine the prisoner version to be an ideal companion: needy and captive.
"She's a sweet gal," she says. "She volunteers in the prison library, she's an active member in the prison Bible study, and she mentors new inmates."
"You two share charitable interests," I note, wondering if early release is the prisoner's motivation. It would be one of mine. I think of a dining room scene in a Woody Allen film where the naivety of a hostess is revealed when she invites an ex-con to dinner.
"Yes, we do share the same charitable interests," she says with assurance. "I volunteer at the library, and I've been in a Bible study group for over twenty years." She takes another bite of her cheeseburger while I try to remember how many pages are in the Bible. Twenty years, I think.
"We're very different – she came from a modest background and didn't go to college – but we get along very nicely," my godmother says after swallowing. "We're very similar. She's very bright."
I nod. My godmother is always surprised when people who aren't formally educated demonstrate intelligence. Always!
"Must be all that Bible study," I note.
"We exchange letters weekly, and I've grown to look forward to them. She said receiving letters from me is the highlight of her week!"
My godmother has a strong desire to be needed. Her parents were present but neglectful. Substance abuse played a role. And she might as well be an only child given the circumstances.
"You'd love her," she blurts. "Absolutely love her!"
My eyes widen at the prospect of getting roped into this arrangement.
"So why is she in jail?" I ask.
The question appears to surprise my godmother. Her eyes dart around the room as if she is looking for an answer.
"An accident," she says eventually, drawing out the word accident with a hint of mystery in her voice.
Her voice drops to a whisper: "There was some sort of accident."
"Accident," I repeat as the possibilities for a manslaughter conviction fill my head: Distracted driving, drunk driving, unattended children, …
"Yes, it was some sort of accident," she says as she reaches for her glass again and focuses on the task of lifting it to her lips.
"What kind of accident," I ask.
She takes a long, slow sip.
"I don't know exactly," she says as a tiny hint of anger creeps into her voice. She places the glass back down with more precision than is necessary. She folds and then refolds the napkin on her lap.
This conversation is starting to feel like a Murder She Wrote episode with an unreliable narrator.
"But you seem to know a lot about her," I say. "You know a lot about her life in prison."
My godmother studies me but doesn't respond.
"She's been working hard to make amends," she says finally.
"Amends for what?" I ask.
"It was an accident," she says shifting in her seat. "She's going for an appeal."
I decide to let it go at that. My godmother is either fighting a truth or trying to hide one from others. I'm reminded of Hyacinth Bucket, the pretentious middle-aged social climber of the 1990's BBC sitcom Keeping Up Appearances.
I hope the priest was prudent in his matchmaking.
A year or two go by, and I hear nothing more about the prisoner pen pal until my godmother tells me one morning over coffee how frustrating she finds it to have everything, even the photographs she brings to the prison, searched.
The word "photographs" rings like a siren in my head. In Truman Capotes' In Cold Blood, a family is the target by two ex-cons because of stories traded in prison of the imagined contents in a basement safe. In Nick Pizzolatto's True Detective, a woman is targeted because of the stories her ex-boyfriend shared about her with his cellmate. My godmother takes lots of pictures of my kids.
"They look for tabs of acid on the photographs," she explains. "People sneak them in that way."
"I bet," I say not knowing much about smuggling acid but having seen online how tiny and thin the tabs are.
"Do I look like the kind of person who would do that?" she asks. "It's utterly ridiculous!"
"I thought it was a pen pal relationship," I respond.
"It was," she says. "But now I visit with Mary once or twice a month depending on my schedule. Each time I go, I'm thoroughly searched and so are the things I carry with me. I even have to pass through a metal detector."
"Those rules apply to everyone who visits a prison," I say. "It's not personal."
My godmother lets out a loud harrumph and shifts in her seat.
"Why is Mary in jail?" I ask.
"An accident," she says quickly and definitively. My godmother places her coffee cup down on a side table and scoots back on the sofa pressing her hands into it for support. She sits up tall.
"Yes, you mentioned that before," I say, holding my gaze on her. "What kind of accident?"
My godmother shifts her entire body away from me and to the right. Her line of vision moves with it. The act reads like a child who covers her eyes and believes she's invisible. It's clear I'm not the first person to reject "accident" as the full explanation.
I imagine my godmother bringing up the prisoner pen pal while doing activities such as potting plants for the Garden Club's annual Mother's Day sale or attending Bible study meetings. I imagine the immediate response of her friends followed by the more pointed, potentially revealing inquires.
"What kind of accident?" I press.
"A push," she finally blurts. The force behind the words surprises me but only momentarily. It reminds me.
"A push," I repeat.
"Yes," she says. My godmother's hand rises quickly, and in a spastic, fluttering gesture, she brushes away an imaginary object. "Something to do with some sort of push."
She returns her hand to her side. She looks back at me, challenging me.
"I don't see why it matters," she says. "Why does everyone ask me the same question? Mary is my pen pal."
"It doesn't matter to me," I say, "unless you're bringing photos of my kids to the prison."
My godmother shifts in her seat again. She looks at me in the same way I suspect she eyeballs the corrections officer as he takes the photos of my children from her hand.
"Are you?" I ask, my eyes narrowing.
My godmother sits silently.
"So who exactly did Mary push?" I ask.
"Her mother," she spits.
"Her mother!" I repeat.
"They'd gotten into a fight over groceries. Her mother was always nagging her. Correcting her. Holding her to task."
"Did she kill her mother?" I ask.
"Mary pushed her mother, and she fell. She put her in bed to rest. Her mother died the next day."
I allow the new information to sink in.
"So a fight over food leads to the death of her mother?" I paraphrase.
My godmother sits silently.
"It sounds as if there was a lot of anger between them," I say. "A lot of resentment."
"Mary said her mother was a drinker. Abusive."
I don't doubt it. According to psychiatrists, matricide rarely happens where there isn't a strained relationship between the mother and daughter. Financial stress, substance abuse, and PTSD can fuel it.
"That's the problem with these cases," Chandra Bozelko, a prison reform expert says. "They are cocktails of social problems. It's rarely clear-cut."
"Mary got mad and reacted. It can happen. It doesn't mean she's a bad person."
In 1994 when Susan Smith drowned her two young children because she was dating a man who didn't want kids and the world demonized her, my godmother sympathized with her.
"I'm a single mother, and I can understand why a single mother would kill her kids," I overheard her say more than once in the presence of her children. It became a conversation starter for her. My godmother had no idea how insane she sounded nor did she note the alarm on the faces of those she was trying to convince. She thought her stance would elicit sympathy.
Yes, I think, it could and does happen.
Truman Capote's In Cold Blood is a true crime account of the 1959 murders of a family by two ex-cons in Holcomb, Kansas. While researching the novel, Truman fell in love with Perry Smith, one of the two murderers. He said that he came to regard Perry as a version of himself. "It's as if Perry and I grew up in the same house," Capote said to his best friend writer Harper Lee, "then one day, he walked out the back door, and I walked out the front." Truman's biographer Gerald Clarke said that Capote recognized in Perry "his shadow, his dark side, the embodiment of his own accumulated angers and hurts".
"She didn't mean for her to die," my godmother says settling back on the sofa. "It was an accident. Mary's a lovely gal."
******
I recently had the good fortune to meet Chandra Bozelko. She's a Princeton graduate who became a journalist and prison reform activist after being convicted of a series of white color crimes. Chandra maintains her innocence and continues to pursue appeals even though she served her sentence and most of her probation.
When Chandra was in prison, she started a diary and some of the entries appeared as a newspaper column. Since she was released in 2014, Chandra has been publishing the rest of the entries in a blog called Prison Diaries and has contributed over one hundred and forty articles to publications such as The New York Times and The Washington Post. She has her own nationally syndicated column.
I met Chandra at the Connecticut Press Club Awards ceremony earlier this year. I introduced myself when I sensed she didn't know anyone in the room. Chandra has arresting blue eyes that register curiosity and caution in equal measure. They also register intelligence and kindness.
The subjects Chandra covers range from dating with a rap sheet to the indignities inmates face in jail to an extensive reformation of the prison system. The night I met her at the awards ceremony, she was the recipient of eight awards, which was the most of anyone honored. Most of the subject matter Chandra covers is serious and difficult; there are no easy fixes.
One of the headings on Chandra's website asks the visitor: Why should I care? Most people don't care about prison reform since it doesn't directly impact them, but we should. There are many flaws in the system, and it's extremely expensive. The estimated total annual cost of incarceration on the American taxpayers is one trillion dollars according to a Washington University study. It's those costs that were the primary catalyst to the December 21, 2018 passage of the criminal justice reform bill titled The First Step Act.
The Act builds on a prison overhaul bill that unwinds some of the tough-on-crime policies put in place in 1980 that have played a key role in the rise of mass incarceration in recent decades. According to the Brennan Center for Social Justice, the federal prison population has risen by more than seven hundred percent since the policies were established, and federal prison spending has increased by nearly six hundred percent.
Additionally, the federal mandatory minimum sentences were a catalyst for the recent surge of harsh prison sentences for non-violent crimes. Research continues to show that the stricter sentencing has done little to reduce crime and can increase the likelihood of people returning to criminal activity. These sentences disproportionately impact people of color especially African Americans, Native Americans, and Latinos and those living in low-income communities.
"I have many problems with the First Step Act," Chandra says from her home in Connecticut, "namely the carve-outs that tie a person's risk of reoffending to the severity of their crime. The two facts are not positively related like that. Still, to the extent that it is the first bill to bring some dignity and hope to the federal prison population, it's passage is good for the country. Indeed, the law's been effective within two weeks. Matthew Charles, a man who was released from prison in error and then sent back after living an exemplary life for two years, is back out, home and contributing to society again because of the law. That's fast and that's good."
******
To learn more about Chandra and her work, a Q&A follows or visit her website Prison Diaries.
Q: Why do you write?
A: My writing is my 911 call. After seeing the effects of mass incarceration on individuals and society as a whole, I know we need to be rescued from it. I write to inform people about this threat to our principles and our pockets.
Q: When did you start writing?
A: My alma mater, Princeton University, emphasized the importance of writing skill so I would say that anyone who attends Princeton started writing when he or she was a student there, regardless of their chosen profession. I didn't start writing for others until around 2010 when I was in prison and felt a need to explain what was happening to me to the world. I didn't start writing for money until I left prison in 2014.
Q: How has writing helped you?
A: Writing has helped me in many ways. For one, it was a legal escape from prison life. While other women were fretting or fighting in prison, I stayed to myself and wrote. I think it preserved whatever sanity I had left. Second, it gave me a certain freedom because I could be creative in my wording and the ways I told the story of what was happening. Lastly, writing has helped me because it's been the vehicle for my impact and the change I want to make in the world.
Q: Do you have a goal with your writing?
A: To change people's minds about people who are incarcerated. How we see people who are in prison informs all of our criminal policies. Changing how people perceive this population will translate into better laws for everyone.
Q: Who are a few of your favorite journalists?
A: I am a fan of bloggers and opinion columnists. I like Lisa Smith Molinari's "The Meat and Potatoes of Life" and Suzette Standring Martinez's spiritual columns. Dave Astor writes a blog on books and literature for Barista.net that I read. And I'm a big fan of Dave Lieber, the Watchdog, the consumer protection columnist at the Dallas Morning News.
Q: What book(s) are you reading now? Or what is the last book you read? Who are a few of your favorite authors?
A: I read mostly non-fiction. I wish I had time for fiction. The last book I read was Snitchingby Alexandra Natapoff, which is about how prosecutors abuse due process in the ways they rely on informants.
Q: Favorite book from childhood? And why?
A: I was a big Herman Hesse fan in high school. I wrote term papers about his novels and read them for fun. Siddartha was probably my favorite.
Q: What project are you working on that you are currently most passionate about?
A: I just started as a columnist with Creators Syndicate. I will be writing a weekly column called "The Outlaw" about criminal justice. It's a chance for me to express opinions that probably wouldn't be featured in the publications I usually write for.
Q: What article or book do you want to write?
A: This is a hard question because I have so many. I want to write my memoir, which I know would take up several volumes at this point. I would like to write a novel and I'm working on a screenplay about women who come home from prison.
Q: Where do you write? Do you have an office? If so, what does it look like? How does it help you work?
A: I write in a home office. I'm lucky to have such a nice space within my house to do my work. I have a built-in desk that's quite large (it has to be because I'm a pen freak and I have about 15 jars of pens and pencils). I face a window so there's tons of light.
Q: What advise would you give aspiring journalists?
A: Write all day, every day. Writing is like a sport in that the more you practice the better you become. Waiting for a perfect story or topic or even the perfect time to write will leave you waiting forever. Get better now.
Q: Favorite movies and TV series?
A: Since my experience with the criminal justice system has affected my taste, I am a big fan of Orange Is the New Black and the HBO series The Wire. I watch The Wire repeatedly. The People Vs. OJ Simpson was also one of my favorites because that was the first event I can remember that alerted me to the criminal justice system. True crime series like Making a Murderer and The Staircase draw me in as well since I know so much about the insides of the systems that are being portrayed.
Q: Do you have any pets?
A: I don't have pets right now. Our family's dog, a pug named Arabella, lived exclusively with my sister when I was in prison. I always expected to see Arabella again but she passed before I could travel to see her. I guess I am still in mourning for her.
Q: What is a favorite memory from childhood?
A: I enjoyed attending Hamden Hall Country Day School. As I get older I see what a great education I received there and how special it was to be part of a small, supportive community.
Q: What's the best thing that happened to you last few years?
A: The best thing that happened to me in 2017 was being accepted into the "Leading with Conviction" Fellowship at JustLeadership USA. I met 36 other fellows who had been through the criminal legal system and had rebounded and excelled. It was a long-awaited feeling of belonging that had eluded me for years. The best things that have happened to me in 2018 were winning the People's Voice Webby Award for Prison Diaries and getting my own nationally-syndicated column.

The Birthday Letter
I received a letter last week several days after my birthday. I don't receive many letters anymore. I don't think most people do. This letter was folded and inside of a card that pictures a cat opening a present. It's the kind of card sold in Dollar Stores. The illustration is cutesy; the coloration is vivid. Above the drawing, it reads: "A Birthday Wish for You". The typed letter inside the card is two-and-a-half pages long. It's taped together rather than stapled. The third page is cut in two, just under the signature. Writing is on the back of the half of the third page. It's crossed out, and it's clear that the rest of the sentence is why the paper was cut in two. The sender decided to exclude it. The words on the page are the end of a sentence. They have lines scratched through them but I can read them. Well, I can kind of read them. The words are either: "take it!" or "fake it!"
I'm standing in my kitchen going through a stack of mail. Half of it goes immediately into the recycle bin while the other half into piles based on requirements. It's eleven o'clock at night. I'm moving quickly through the mail. The letter inside the card stops me. Its sender is a friend. She's not a close friend but someone I saw on a regular basis for a period when I lived in Manhattan. She worked for a doctor I frequented when pregnant with my oldest daughter. She's Eastern European. She's kind. She's industrious. She's had a hard life. She's separated from her husband, and she has one daughter who is mentally ill. Her daughter stopped taking the medication that stabilizes her to have children. The break from it was supposed to be temporary during each pregnancy. My friend spends her days worrying about her daughter.
The letter is the longest correspondence I've received from her. All the others have been short thank you notes that arrive in January after she has received the two books I send to her for her grandchildren at Christmas. My friend is smart but nor formally educated beyond high school in her native country. She speaks English well, but her writing of it is a struggle. It's clear she spent days composing this typed letter. The effort put into it for my sake makes me sad. I can't speak her language so why should she know how to write in mine?
The format of the letter reads like a combination of a research paper and an informal letter. "Untitled" is centered at the top of each page." "Dear Ann," follows under it on the first page, also centered. A few phrases in the body of the letter stand out: "daughter moved", "don't know her address", "son-in-law", and "tricking me".
The last thank you note I received from my friend told me her daughter is no longer speaking with her. I received it in January. I also received a thank you note from her daughter in January. It was the second thank you note my friend's daughter has sent to me since I started to send books to her kids.
My friend who has worked hard her entire adult life, retired early to care for her grandchildren. When her daughter and their family moved, she was asked to follow and did. Before she retired and they moved, my friend spent her weekends and evenings watching her then only granddaughter to give her daughter and son-in-law time for their work and rest. She showed me pictures of the little girl whose thick curly hair is white blond and eyes are a deep brown playing in her apartment. The little girl's features are broad yet perfectly proportioned on her sweet, rounded face. She's beautiful. She looks like my friend.
I scan the letter. Something inside of me is resistant to read it straight through. I know it's going to be upsetting, and I know there's little or nothing that I can do to make her situation better. More phrases stand out to me: "horrible drama", "almost tragedy", and "blessed tragedy".
I ignore the rest of the mail and move to the sofa in our den. I settle in and start to read the letter from the beginning.
"Untitled
Dear Ann,
thank you so much…"
The format and her difficulty with writing in English make it hard to understand the letter. And unlike the thank you notes she has sent to me for the last eleven years, in this longer letter she rambles in a way that makes me question her stability. There is talk of her son-in-law being related to mobsters and his being charged with neglect of his children. There is talk of the brainwashing of her daughter. There is mention of a psych ward and a stabbing. There is mention of her being boxed out as a caregiver and depicted unsuccessfully as mentally unstable in court.
I know how much my friend loves her daughter and her grandchildren. I remember her excitedly telling me about her daughter's wedding. Her only complaint to me about her son-in-law was the excessive time he spent playing video games. I'm so sickened by the letter that I feel as confused as the writing in it.
I breathe. I shift. I lie down on the couch and reread the letter. My friend suggests I run two Google searches to back up her claims. She knows how fantastic her story sounds. And she knows one of my first thoughts will be about her extreme involvement in her daughter's life. I never faulted her for it but cautioned her about how it could potentially create problems in her daughter's marriage.
I reread the letter again. I read it very slowly. I plan to go to bed and pick the letter back up in the morning. I don't plan to Google the references. Given what I imagine is my friend's state of mind, I sense they're stories she's read and incorporated into her account to justify her part in the split. The letter is that incredible and rambling. I don't know how I will respond to it.
But then I decide to run the searches. How can I not? My friend went to such trouble to write the letter. I move to my phone. I open the Safari app. I type in what my friend suggests for the first search. It's her daughter's full name and a date. There is no indication in the letter as to what I will find in this search other than it refers to "horrible drama".
Headlines both sensational and straightforward fill my screen. Two years ago, my friend's daughter took her oldest child with her to a subway station and, after clutching the pretty little girl with curly white blond hair and deep brown eyes, she instructed her to look forward. Then she braced to jump in front of a subway train. An observant MTA employee and some pedestrians saw them and knew something was amiss. The mother and daughter were standing with no bags. My friend's daughter left all of their belongings in the street outside of the building.
My friend's daughter was charged with reckless endangerment and endangering the welfare of a child. She spent the next seven weeks in Bellevue, the Manhattan psychiatric hospital. The little girl was sent there from the train station as well and put into the custody of the Administration for Child Services.
I imagine the panic rising in my friend when she received the call from the police and the terror and helplessness she felt while riding public transportation to see her daughter and granddaughter. I imagine her pleading with the admittance staff and officers. I imagine them noting how much the granddaughter looks like her grandmother.
According to the letter, after the suicide attempt, the son-in-law was convicted of neglect and my friend was given temporary custody of her oldest granddaughter and the younger grandchild was sent to her godparents. From what I can tell from the letter, once my friend's daughter was released from Bellevue, the children were given back to her and her husband.
The second suggested Google search in the letter appears after my friend explains how the son-in-law tried to have her labeled as mentally unstable in court so that she wouldn't be allowed to care for her grandchildren. This occurred after the suicide attempt and she was granted temporary custody and he was convicted of neglect. The suggested search words are his name, "stabbing" and a date. My friend refers to the outcome of what her son-in-law was involved in as a "blessed tragedy". It occurred at the beginning of this year.
Again, headlines both sensational and straightforward fill my screen. Her son-in-law was stabbed and killed while visiting at midnight the ex-girlfriend of the man who killed him. There were four children in the home at the time. They're the children of the ex-girlfriend and the murderer. My friend suggests her son-in-law was having an affair with the woman. He had told her daughter that he had a night job, but they discovered after he was murdered that he had been going to see the woman at night.
My friend then explains how her daughter never went back on the medication that stabilizes her after the first pregnancy. It was her daughter's husband who encouraged her to stay off of it according to my friend. She had legal medical guardianship over her daughter until she turned twenty-one. She questions without directly naming it how something as serious as the attempted suicide and potential murder of a child and a forced stay at Bellevue wouldn't lead to the enforcement of regular medication. She wishes there were better and more flexible laws to help the mentally ill. She believes the current ones protect their rights to the point that can be dangerous. She wishes the laws allowed for a case-by-case analysis when necessary. From what I recall, her daughter dislikes the side effects of the drug she was prescribed, which makes her overly tired. My friend says her daughter and two granddaughters live somewhere in Texas.
The letter ends with my friend repeating why she says she sent the letter to me, which is to tell me to not send her granddaughters Christmas gifts this year. She is conscientious and is trying to save me time and money. She apologizes for sharing the "horrible story". She praises her oldest granddaughter for her strength. She says she waits for the day that the little girl turns eighteen and can be on her own and maybe live near her. She asks me to pray for her family.
The letter is typed but ends in pen. "Thank you again! Sincerely, …"
The Cardboard Box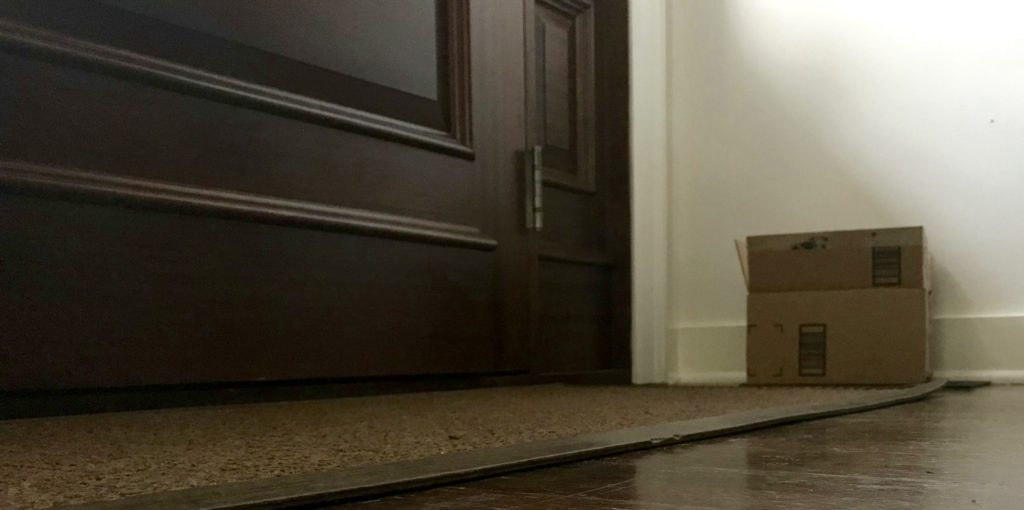 The box arrived. It was standard cardboard about two feet tall by two feet wide. It didn't make it past the foyer for weeks. I could tell the day it appeared that my mother was afraid of it, which made it all the more interesting to me. I was six years old. I was interested in anything that appeared to have power over my power source.
The box was put in the corner of our foyer. Our address was written on it in the loopy script of my grandmother on my father's side. Long, full letters written in black ink fountain pen making me remember the flourish of her handwriting. My father had died several weeks before in a home in Alabama that my family once lived in together. His mother lived closest to him.
I wanted to know what was in the box. I offered to open it.
"No," my mother said hurriedly. She was the single mother of three young children; the man she was reconciling with had just died unexpectedly. She was keeping herself busy, too busy to open a box.
I waited a few days and then asked again, suggesting that I could unpack it as a form of help.
"No," she snapped as she looked in its direction. "Abbbssooolutely not!"
It was a plain brown box sealed with brown masking tape positioned to the right of the front door in the house in Connecticut where we lived. It arrived and was dropped feet from the front door, released from her hands like poison after noting who sent it.
We passed the box several times a day. It was impossible to avoid. Our only television was in a room off of it, our coats hung in the closet across from it, and it was positioned steps from the powder room and the kitchen. The only more obvious place to leave the box would have been in the middle of our dining room table.
I can't remember my brother's reaction to the box, but my sister who is the oldest in our family was as unsettled by it as our mother. Of the three siblings, she had been the closest to our father. There was nothing busy about the way she was coping with his death. It was quite the opposite.
"Please," I begged our mother. "What if it's a present for us?"
"It isn't," she said flatly and definitively with sadness creeping into her voice. She didn't want to open the box, but she didn't know how to deal with the box. She couldn't even touch it.
So I started to sit with the box. I leaned against it. I propped my feet on it. I read to it. I put army men on it. I put stuffed animals on it to keep the army men company. I curled around it like a cat when the sun shone into the room.
One day when I found out that a babysitter had been hired to watch me and only me, I plotted the opening of the box. I scouted my favorite hiding places: a corner of the kitchen with an open space, my bedroom closet, the basement, and under the grand piano. I settled on under the piano since it was closest to the foyer and next to a window that offered lots of natural light. My brother's red Swiss Army Knife would provide the tool I needed.
Once my family was out of the house and the babysitter had settled down to read, I picked up the box, which was surprisingly light and carried it to the piano. I carefully sliced through its brown masking tape, first along both sides and then down the middle, the blade moving through the tape like butter. I snapped the blade shut and then opened the flaps of the box. What I saw was a scattering of newspaper clippings that had been neatly cut. The corners were scotch taped and sticky to the touch. The clippings were photocopies of black and white photography or pen and ink drawings of civil war battles that took place in Alabama. When my father died, he was researching a book during his free time that he planned to write about the civil war. He fell while staying in a hotel near one of the battle sites. That fall led to surgery, which led to a blood clot and sudden death.
Under the clippings were his unpublished manuscripts neatly stacked in folders. The only one I could appreciate at the time was the children's rhyming book that he had told us about over the phone and in letters. Its rhymes reminded me of
Dr. Seuss
, but many of the words were too advanced for me. The book appeared to be written to teach vocabulary to older children. Along with each of the manuscripts was one to two rejection letters from people who work in publishing. The letters were long and thoughtful and personalized. He had received them over many years. He was told he was young and to keep writing. He was told he was talented and to keep writing. He was told his heart was in the right place, and he should be a writer. Our father wanted to focus on civil rights and produce work similar to the journalist and author
William Bradford Huey
who lived nearby him. Huey was a Southerner fighting racism. Our father did research for Huey on occasion, including when he was writing
Three Lives for the Mississippi
, the non-fiction book that grew out of an article Huey wrote for the New York Herald Tribune. The book was released a year after the murders, and about twenty years later it was made into the movie
Mississippi Burning
.
What I found most curious about the box once it was open was the scotch tape on the corners of the clippings. It had not been folded down to prevent the clippings from sticking together or marring the other contents. My first grade teacher always removed or folded down the scotch tape they used to hang our drawings before returning them to us. I imagined my grandmother moving quickly through my father's office, pulling the photocopies that represented his last creative work from the walls and throwing them in a box that she would send away. Her only son was dead at age thirty-seven.
The day we received the call from his mother with the news that our father had died I didn't know how to feel. Everyone else in my family was crying, but I was six years old and barely knew my father. My parents separated when I was a baby. What I knew of him other than from his phone calls and letters was secondhand and filtered. I wasn't allowed to visit him as my brother and sister did on occasion or go to his funeral. I was told I was too young.
That box is why I became a writer. Its mystery. Its power. Its demanding deductions. The concept of attempting to hide from something that is in plain sight. It all fascinated me, and I may not have known how to react when my father died, but I was old enough to understand its impact on those around me. With time, I better understood and empathized with my mother and grandmother's choices. The contents of the box filled them with regret and longing. For me, the box revealed a person I should have known intimately but never would in a way that no description could. I admire his continuing to write despite rejection. I admire his focus on civil rights. He was inside that box, and it was a gift.
*****
If you liked reading this blog, please let me know via email. I'm working on a series of short stories (memoir and fiction) to be published next year. I'll include the ones that get positive feedback.
Also, please check out my novels:
*****
~~~~~~

Pork Chops, Meatball Grinders and Lunch Ladies
A boy recently tired to gain the attention of one of my daughters by repeatedly calling her fat. She was more annoyed by him than upset because he had started to badger her and his tactics were getting more overt. She went to the dean of her school and reported it. The boy was adequately reprimanded: A note was added to his file, he was given a minor form of detention, and he had to apologize. This is how well-managed schools handle bullying, and this is how kids who are taught that bullying is wrong and that they don't deserve it respond to it.
When I was in seventh grade, a boy named Robert started to chase me through the halls of our school yelling "Pork Chop". I would exit IPS or Algebra, and he and a few of his punky friends would be waiting for me. Robert was a foot taller than my five-foot, three-inch frame, and weighed a good fifty pounds more than my one hundred and ten pounds. He was the biggest kid in our school. The badgering would start as I stepped into the hall and by the end of it, I'd often be in a full sprint clutching my schoolbooks with my friends trailing close behind.
We went to a small Catholic middle school and half of our classes were held in an adjoining high school. The halls of the high school weren't as well monitored as the halls of the middle school and Robert knew it was a place where he could taunt me. It never occurred to me to tell on him. I can't explain why other than name calling was a much more common and accepted thing in all of the environments I experienced as a child.
Our class took a field trip to Mystic Aquarium at the end of eighth grade. Robert approached me while I sat with a friend at an outdoor exhibit. He sat to my left, and as I began to move away, he stretched a clutched hand out in front of me, blocking my departure. As I stared at his fist debating what to do, he slowly turned it over and opened it. Lying in the middle of his beefy palm was a perfectly shaped pale pink heart made of soap.
"It's for you," he said. "I bought it in the gift shop."
We shared a seat during the bus ride home, and we became friends. High school started the following September and wherever I looked, there was Robert. He was no longer trying to taunt me. Instead, he had begun a very successful campaign to make me smile.
We shared the same math class, and every few days it would go something like this: Robert would drop a pencil to get my attention. Then he would shove an entire piece of loose-leaf paper in his mouth and begin to aggressively chew it returning it to pulp. When our teacher, who everyone in the class hated, would turn to the blackboard, he would remove the wad from his mouth and fling it at the board several feet from her. It would explode on impact, spraying the backboard with white bits of pulp. She would spin around and face the class, angrily asking who did it. No one ever told on Robert; she was that hated.
At lunch, Robert would wait for me and my friend Lisa outside of the cafeteria leaning against the tiled wall with a giant smile on his face. We would enter the food line together, and he would proceed to eat as much as he could before making it to the register. His face and shirt would be covered in mayonnaise and crumbs, and his pockets bulging from hastily crinkled sandwich and cookie wrappers. One day, Robert ate three large meatball grinders in line, shoving them into his mouth and chewing like an animal before one of the more astute lunch ladies began to yell: "Robert, I see you!!" … "Robert!!! Stop!!!" … "Robert, you are going to have to pay for those!!!!" Lisa and I were doubled over in laughter, barely able to push our trays through the line.
Three years ago Robert died. He overdosed, reportedly, and from what I've been told, there were several suicide attempts over the years. Robert and I lost touch after high school. He lost touch with most of our mutual friends. I read about his death in a Facebook post. Included with it was a picture of him smiling broadly; his bright, mischevious eyes and his tremendous, familiar grin overtaking my computer screen. If I hadn't seen the post, I wouldn't have heard about his funeral in time to go.
Robert lived close to the schools we attended together, and his funeral was held in the chapel of our middle school. I recognized very few people at it but noted who had become his friends in the twenty-five years in-between. Some were clearly still struggling with what killed him. Seeing his mother was the hardest part. Based on what was shared about their relationship during the funeral and after, she had dedicated her life to get him clean.
A mutual friend of Robert's recently reminded me of a story about him from high school. Robert and a group of boys were asked to sprint from one end of the gym to the other during a race. Determined to win, Robert ran hard and fast, slamming into the mat-lined brick wall on the other side. He broke both of his wrists badly and ended what was a promising basketball and baseball school and potentially college career.
I cried like a baby at his funeral. As much as I hated him during middle school, I had grown to love him in the years that followed. I loved and worried about him. Signs of a growing addiction weren't noticeable to me during high school, but his extreme nature was evident. I wish it could've been channeled in a way that led to a fulfilling life; he was one of the funniest people I've ever met.
And I wish those who are bullied could recognize that the person who is taunting them is in as much pain as what he or she tries to inflict.
~~~~~~

Up, Up With People…
My mother joined an alternative Catholic Church called Emmaus in the '70s. It was a newly formed, experimental community with a groovy "Up With People" vibe. Organized by a group of educated and well-intentioned people who were looking for a less fear-based, more liberal approach to religion, it was the ideal community for her.
Mass was held in the cafeteria of a local Catholic school, and we sat on folded metal chairs in front of an altar that was rolled in each Sunday. A priest, who had to be given permission by the Archdiocese to work with the untraditional community, led the masses but the adult Emmaus members were in charge. They planned all of the ceremonies.
We were allowed to wear jeans and t-shirts to mass for the first time; our Sunday Best tucked away and reserved for special events. The Emmaus sermons discussed current events such as civil and women's rights with an overall message of equality and fairness. They were more interesting to me than the ones given at our previous Catholic Church, St. Leo's, and at the ultra-conservative church our grandparents attended.
There was more spirited singing at Emmaus than at St. Leo's. Depending on the song, hand holding, vigorous clapping, and raising arms accompanied it. The music group, which was positioned to the right or the left of the alter depending on the day, was a ragtag ensemble that reminded me of the gang from Scooby-Doo. Dressed informally in polyester or denim bell-bottoms with polyester button downs or cotton peasant dresses with bell sleeves, they strummed, banged, blew and belted out songs. There were a few standout talents in the group, including an opera singer. Our mother played the tambourine and sang backup on occasion.
Bible stories were reinterpreted and incorporated as mini performances into some of the masses. Largely acted out by the parents, the plays were meant to be entertaining and instructional but the kids in the community were convinced that they were designed to satisfy the theatric aspirations of the adult members. To this day, I can't think of Good Friday without a smile. Every year, one of the fathers would dress up as Jesus in a scrap of white cloth and during a reenactment that involved other members walking along beside him, he dragged a massive wooden cross made out of fencing posts through the aisles. A different dad performed the routine each year giving the lugging and three "falls" his own spin. During these ceremonies, small eruptions of laughter broke out in the cafeteria; the kids of the community simply couldn't hold it in.
There was a "Personal Share" portion of the mass that I have since likened to the reveals of support groups such as Alcoholic Anonymous. The shares weren't exactly confessional, more of an opportunity to brag, complain or rant, but they possessed the same eye-opening observations that spying on my mother and grandparents' dinner parties allowed. What was shared was by turns funny or frightening.
The Emmaus "Kiss of Peace" wasn't the quick turn to your neighbor and extend a hand or a wave across an aisle with the occasional peck on the cheek that I had experienced at St. Leo's. It lasted at least fifteen minutes, longer on holidays when all the members were in attendance, and involved kissing and hugging every single person in the cafeteria. You know how teenagers enthusiastically greet each other? It often went something like that with the adults revving up, spreading their arms and smiles wide as they moved quickly towards their mark. What followed felt suffocating, although it was always well intended, and I wrestled my way out of at least one long embrace every mass. Announcements signaled the end of, what by that point, had become a tortuously long time for a kid to sit on a metal folding chair.
Despite the entertaining and often-hilarious theatrics during the mass, all the kids wanted out by the end. The ceremonies regularly ran over ninety minutes. The adults loved the hour of Coffee, Cake & Conversation that followed but the kids dashed from it like rats abandoning a sinking ship after grabbing donuts and Kool-Aid. We would meet up at designated spots and do one of three things: Scale the high school's metal security gates and explore the rest of the school; play outside on its sports fields; or pile into one of the parents' cars and listen en mass to Casey Kasem's American Top 40 while laughing about what we had just witnessed during mass.
My mother loved Emmaus and still does. She's now in her eighties and remains a very active member. My siblings and I stopped going regularly in high school and completely stopped when we went to college. All of the children of the original members did the same. It's a wonderful, supportive community but it was our parents' concept of an ideal alternative church, not ours. What I liked the most about my time with Emmaus was the kindness of the members. I spent countless hours playing in their homes with their kids, which in retrospect, I believe was offered to give my single mother some time to herself. They brought meals to our house when she was sick and the entire community showed up on one moving day to help when my mother felt overwhelmed. It's a community in the truest sense of the word.
Sunday Best, my second novel (following my first The Adjustments), was inspired by my time with Emmaus. One of Sunday Best's plotlines has its roots in a church experience. Sunday Best is a comic mystery and involves an alternative Catholic Church called Unify founded in the '70s. Unlike Emmaus, a guru and a clairvoyant run Unify, and the storyline is potentially linked to two gruesome crimes committed in 1988 and 2017. Like Emmaus, Sunday Best's liturgies regularly include mini-performances, personal shares, and a kiss of peace, but the Unify members and their antics are fictional.
My friend, the playwright, Jacque Lamarre and I will be discussing how to include friends, family and foes in fiction without upsetting them or getting sued at the Mark Twain House Writers Weekend on September 29-30th. Jacques has written over twenty plays and I've written two novels based, in part, on personal experiences. The Q&A is titled: "How to Avoid Lawsuits and Other Awkward Encounters." Attorney David Polgar will join us to give his legal perspective. If you're a writer or interested in becoming one, or just like to read and talk about it, please join us at the event.
Another attorney friend recently asked me about Sunday Best. When I told him its plotlines, his response was, "My God, where do you come up with these ideas?"
~~~~~~~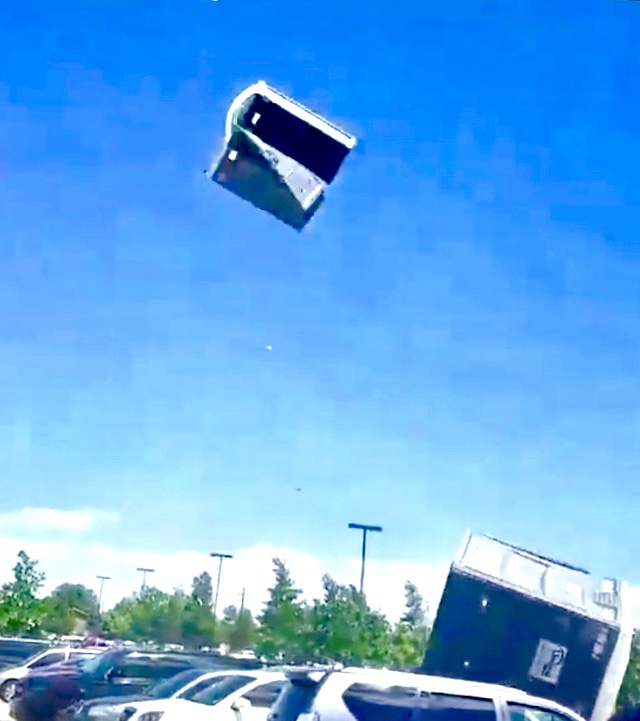 Flying Porta-Potties & Other Curiosities
After reading the morning headlines, I like to scroll Facebook for funny videos. Recently, I've found two memorable ones.
The first one is of several
Porta-Potties
that took flight in a park in Colorado. It was a windy day in Denver, and it blew them into a series of parked minivans and then sky born. Incredibly, no one was hurt as flocks of parkgoers ran for cover while waste spewed from the sky. The second video is of a white
minivan towing a U-haul
. The camper wasn't correctly hitched, and after it slammed into the minivan causing considerable damage, it flipped on its side. The driver didn't stop to right it, and it's seen being dragged down the highway with sparks flying. As the camera zooms closer, I expected to see Clark Griswold behind the wheel.
Curiosities fuel my writing. Of the two videos, I can relate to the second one the most. One summer when I was a sophomore in high school, my mom and I towed a fourteen-foot Laser to a sailing regatta in Long Island. To get to the competition, we had to cross five highways and the Throgs Neck Bridge. The turn signal of the trailer hadn't been adequately connected, but we didn't know it. Every lane shift or attempt at a lane shift was met with furious beeping followed by lunging middle fingers as cars roared past us. My boat rattled and bounced along, miraculously, still attached.
Then my mother got lost, and we ended up at a gas station in Harlem. I remember in vivid detail her attempt at a fast turn around that temporarily jammed the trailer hitch causing our car and the trailer to be positioned in a perfectly immobile V. When we finally arrived in Long Island, my sailing instructor questioned why we were late. The explosive interaction that followed led to my boat being towed home by him and to and from every race for the rest of the season.
After watching the U-Haul video, I wondered if my mother would have kept driving if my boat had flipped on its side while we were on the highway? The answer is a confident yes. And I also wondered what I would have done in her position. She was a single mother of three children, and until she was in that arrangement, she had hauled little in her life. I imagined that I would keep driving, too, if I thought no one would get hurt.
My next book,
Sunday Best,
is due out in September. It's a darkly comic mystery that revolves around a clairvoyant named Eleanor Powers who starts an alternative church in the 70s. Her daughters, Lauren Mark and Brooke Edwards, have long suspected she's a con artist. Her "gift" arrived too neatly, appearing within days of their father's sudden death when Eleanor was most worried about finances. The sisters are largely estranged from their mother and her church, Unify, as adults but when their employer, real estate and publishing mogul Walter Bloom, is the victim of a sex crime, which is linked to the unsolved, decades-old, murder of one of Unify's original members, they're thrown into an investigation revolving around Eleanor, Unify, and the secreted sex clubs he frequented. Sunday Best offers a satirical look into these unique worlds as a study of the selling of hope in contemporary America.
This is my first blog post, and the ones that follow are meant to amuse, but some will cover serious subjects. Prominent journalist and novelists will be featured. I hope you will read along.
SaveSave